High Performance Computing
GIBS provides the most flexible and scalable cloud framework to run your HPC applications. With virtually limitless capability, engineers, researchers, and HPC system owners can innovate beyond the limitations of on-premises HPC infrastructure. GIBS delivers an integrated suite of services that provides everything needed to quickly and easily build and manage HPC clusters in the cloud to run the most compute-intensive workloads across various industry verticals.
These workloads span the traditional HPC applications, like genomics, computational chemistry, financial risk modeling, computer-aided engineering, weather prediction, and seismic imaging, as well as emerging applications, like machine learning, deep learning, and autonomous driving. High-Performance Computing in Delhi NCR by GIBS removes the long wait times and lost productivity often associated with on-premises HPC clusters.
Blade Server
GIBS is the Top Blade Server provider in South Delhi & Gurugram and our services are generally used when there is a high computing requirement with some type of Enterprise Storage System: Network Attached Storage (NAS) or a Storage Area Network (SAN). The best part of these Blade Servers is that it provides speedy serviceability by allowing components to be swapped out without taking the machine offline. You will be able to scale to a much higher processor density using the Blade architecture.
Our blade servers are a modular server that allows multiple servers to be housed in a confined area. These servers are substantially thin and characteristically only have CPUs, memory, integrated network controllers, and sometimes storage drives built-in.
Hyper Scale Servers
The dawn of the cloud servers has changed the way data centers operate these days. Sometime back, they consisted of more simplistic networking infrastructure, one that depended on separate racks, targeted staff, and distinct controlling tools to get the job done. It was a setup that worked at the time because the applications, themselves, were separate and used only local resources to run. Today, big business is largely Internet-dependent and that has changed how things work and operate. Data centers employ applications that work together via web and cloud services. That shift has given birth to the hyper-scale data centers.
A hyper-scale server system refers to a framework that expands and contracts based on the current needs of the business. That scalability is seamless and comprises a robust server system with flexible memory, networking, and storage competencies. Contact GIBS the Best Hyper-Scale Server provider in South Delhi & Gurugram and transform your business.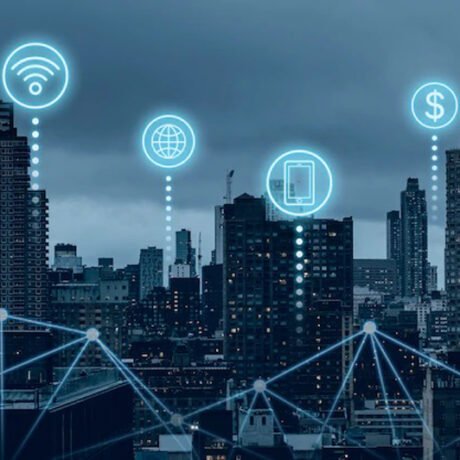 IT Infrastructure Solutions
For any sized company today, the quickly growing application of today's technology creates unique and precarious business challenges. Information Technology (IT) infrastructure management – not to be confused with the broad responsibilities of IT management – is the management of essential operative elements to effectively, efficiently, and proactively utilize technology, information, and data. These essentials include the computers, servers, networking, data, storage, physical and virtual facilities as well as software, processes, policies, staffing, training, security, mobile and virtual functionality, and cloud-based services that make up the IT infrastructure. Overall, IT infrastructure management is closely aligned with overall corporate operations, strategies, and goals. Consult GIBS the top IT companies in South Delhi & Gurugram for your IT infrastructure requirements.
Rack Solutions
The team of experts at GIBS provides the Best in class Rack Solutions provider in South Delhi & Gurugram. Our team visits your facility and analyzes the infrastructure that is available. To integrate the futuristic rack solutions, they might recommend some elementary changes in the infrastructure or the interior design of the facility. Upon a preliminary assessment of your infrastructure and data center requirements team GIBS will design and customize a rack solution that will be robust and fully loaded with the latest accessories and a host of advanced features.
With the advancement in technology, Global IT Business Solution (GIBS) ensure to implement futuristic ideas and experience to develop innovative rack solutions that are cost-effective, dependable, and environmentally-friendly thereby satisfying your preferences. GIBS has a team of experts that continuously research to stimulate incremental enhancements. With their technical repositories, they can effortlessly face any challenge.
Server Management Services
GIBS is a Premium Server Management Company. Equipped with state-of-art infrastructure and technical support team, we render world-class Server Management Services and technical support for any platform with any opted OS-based like Linux and Windows Servers. While focusing on making immaculate IT solutions for our customers, most of the IT companies sometimes don't pay attention to managing their own Cloud Server and then they face dire consequences in the form of disaster when the server is maltreated by anyway.
They ought to be reliable, secure, 24×7 accessible, and fast. Hence, it is all the time recommended for IT companies to hire a Remote Server Management Company in order to secure and manage their work on the server. Here we can help you!